Book Release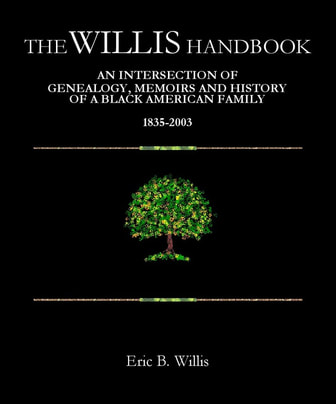 The Willis Handbook: An Intersection of Genealogy, Memoirs and History of A Black American Family -
1835-2003

by Eric B. Willis
This literary work is a rich and detailed exploration
about a Black American family's 168 years of chronological existence in the
United States
through ancestry, recollections, and history. Between the mid-19th century slavery era in Mississippi and into the technology age of the 21st century throughout the country, the Willises experienced many triumphs and have overcome numerous obstacles and tragedies as farmers, teachers, tradesmen, preachers, laborers, innovators, and entertainers.
THIS HANDBOOK INCLUDES:
- 872 high quality pages including 298 color
pages throughout
- historical events that have influenced the Willis family from a local, state, and
national perspective, and the population as a whole such as slavery, the

American
Civil War, the tuberculosis
disease epidemic during the early
1920s,
the Civil
Rights
Movement, and much more
- over 650 pages of photographs, historical records, pedigree charts, maps, and
​ 165 pages of well-
documented
research sources
In summary, this work is about family history, American history, and its use as a genealogical and scholarly reference source.
"It's like a treasured heirloom meets an encyclopedia." - Eric B. Willis
​ "This is a unique and important project, impeccably produced and fascinating." - Writer's Digest
Additional information about this book and its author is located on the
Home
,
Meet the Author
and
Bonus Material
pages.
---
---

Product Details:
Format: Hardcover
Pages: 872 pages
Product Dimensions: 2.25" x 7.5" x 9"
Date: July 2, 2014
Language: English
ISBN: 978-0-615-79611-6
List Price: 89.99 USD


Note:

Special quantity discounts for bulk purchases of 11 or more

of this publication are available. For details, please contact:

PHP

shipping department via the link for the actual cost.
---
Upcoming Releases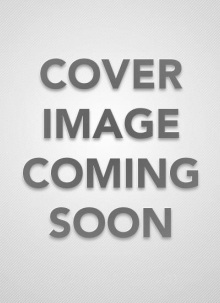 A Black Man's Existence as a White Jew
Author: Eric B. Willis
Announcement Date: January 15th, 2015
Projected First Edition Release Date: 2018

Synopsis:
"Expect the unexpected." A true story, Willis' second book begins with his genealogical quest to uncover the truth behind his maternal great grandfather Leroy Steger's birth in the segregated town of Huntsville, Alabama during the late-19th century. His mother is black, but his father is white. However, along the way, Willis discovers a cousin who is a noted pianist and is involved in racial passing.

As a result, Willis takes the reader on a journey through an array of notable jazz musicians, the religion of Judaism, American union leader Jimmy Hoffa, renowned entertainer Sammy Davis, Jr., and a discussion of race, racism and politics. A Black Man's Existence as a White Jew also describes Willis' meeting with his cousin's white family and his thoughts of feeling as though he had a role in the 1960s classic film Guess Who's
Coming to Dinner.
---